STEP 1
Buy the relevant WASP TV Pay per view or membership product.
STEP 2
Make sure you're logged into your account.
STEP 3
Go to the Wasp TV page
Redirecting to the Shop after purchasing?
You can check your permissions at https://www.alloaathletic.co.uk/my-account/members-area/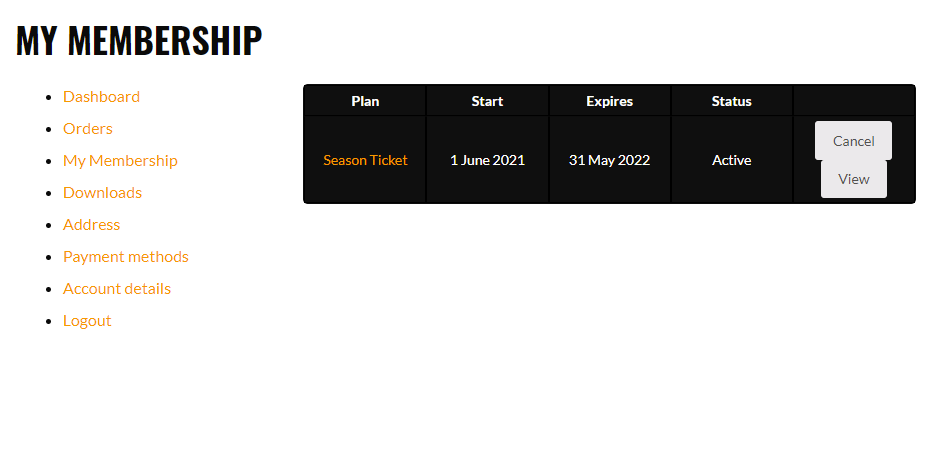 If your latest purchase doesn't appear to be valid – let us know on the Tawk.to widget in the bottom corner of this page.
Video is not playing smoothly?
Adjust the stream quality to a lower setting via the quality selector on the video player.
It's automatically adjusted by default but you can take manual control if it's not working for you.
Not playing?
Check your browser compatibility and update if necessary.
If you're changing device log off on the old device before trying to sign into the new device.
Only one session is allowed per user per device. Sessions won't expire just because you close the window.
Not allowing login?

Please make sure you are logged off of any device you may have used to sign in to alloaathletic.co.uk
If you don't have access to the other device to log off, an admin will be able to force log off your device. Please use the tawk.to widget in the bottom right corner and provide your username or email address.
CUP GAMES ARE NOT INCLUDED IN YOUR SEASON TICKET
ANY OTHER HELP REQUIRED PLEASE USE THE TAWK.TO WIDGET IN THE BOTTOM RIGHT CORNER